Brightwork
Discover our aircraft detailing and polishing services
THOMS Aviation Detailers can provide your aircraft with a complete range of Brightwork services like Engine intakes, Leading edges, window surrounds etc.
We are specialists  in machine polishing (orbital) and drum polishers with up to 6 steps carried out depending the condition of the metal or paint.
Perfect treated brightwork looks amazing and it stops the effects of oxidation and aluminium pitting, which saves on your maintenance fees.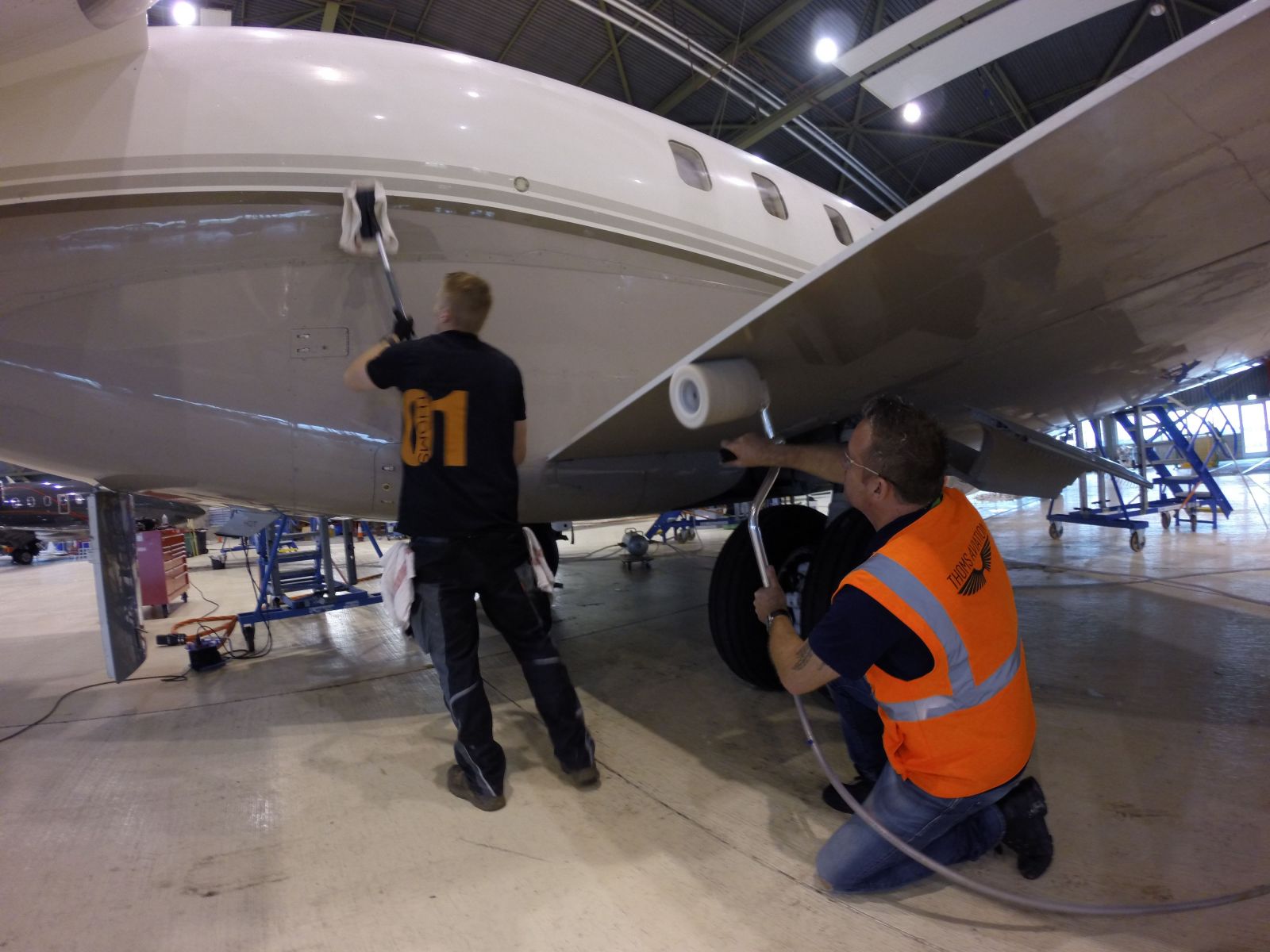 Bombardier, Schiphol
Dry wash polish + brightwork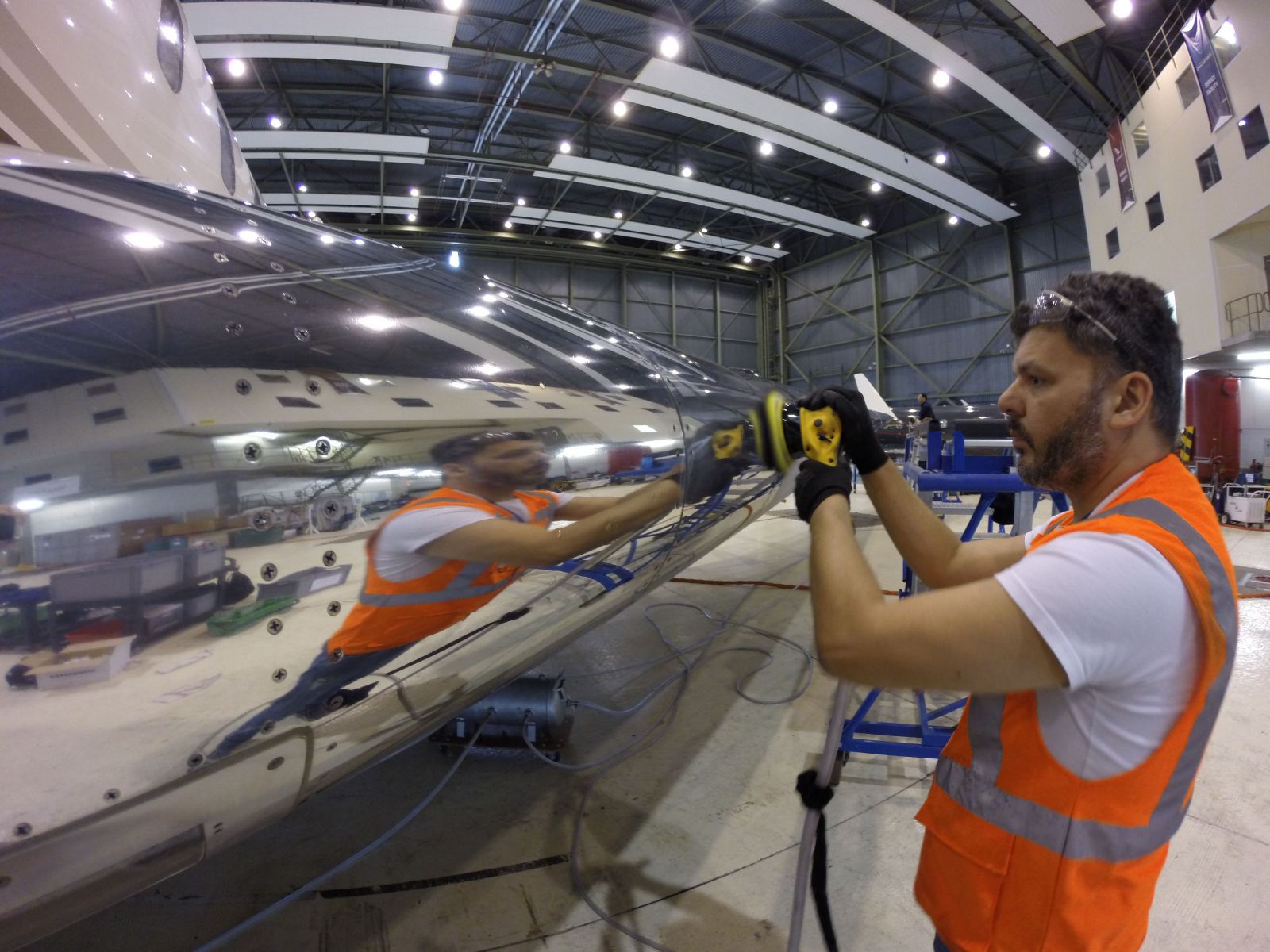 Exterior detailing
For the private or business Jets THOMS Aviation offers a select range of exterior cosmetic engineering treatments from post flight wipe down to a full paint polish treatment.
We use only approved aviation products and we also source and use products to the aircraft owner's specifications if required. Our experienced reams will apply with care and attention for each detail.
Includes:
Post flight wipe down
Full Dry Wash treatment
UV protection
Full paint polish
Paint restoring
Paint sealing applicators
De-greasing
Engine intakes
Leading edges
Window surrounds
Windshield surrounds
Thrust reversers
Tailpipes
Interior detailing
THOMS Aviation provides a complete range of cosmetic engineering services from turn around to deep cleaning treatments. Our cosmetic services and products are high standard aviation approved and protecting every aspect of your aircraft interior.
Includes;
Vacuuming
Upholstery and Carpet Cleaning
Spot and Stain removal
Deodorising
Leather cleaning and conditioning
Windows and glass
Cockpit Area