---
The whole world is under the spell of the outbreak of COVID-19. The World Health Organisation (WHO) has confirmed that the spread is very difficult to control due to airborne contamination. Disinfection is an important cleaning method that will help to protect us.
THOMS Aviation is delighted to be partnering with Qualitair to offer bespoke Aircraft Cleaning and Disinfection services across all types of aircraft.
Powered by Qualitair, THOMS Aviation can offer deep interior disinfection and exterior cleaning services across the EU and UK.
Schiphol, The Netherlands
"

Disinfection

is an important cleaning method that will help to protect us."
---
THOMS Aviation has its main focus on cosmetic engineering with minimum use of water. We efficiently undertake services in all aspects of exterior, interior and detailed cleans, with a keen focus on the environment.
Our expertise in maintaining commercial, military and private aircraft means that we can recommend a cleaning regime to fit in with our customers' requirements and budgets, as we offer tailor made solutions. Our headquarters and main hub are located at Schiphol Airport Amsterdam.
Which areas do we disinfect in the aircraft?
Our disinfection areas include the following areas that will be cleaned in detail:
Aisle, ceiling, sidewall panels, windows, seats and lavatory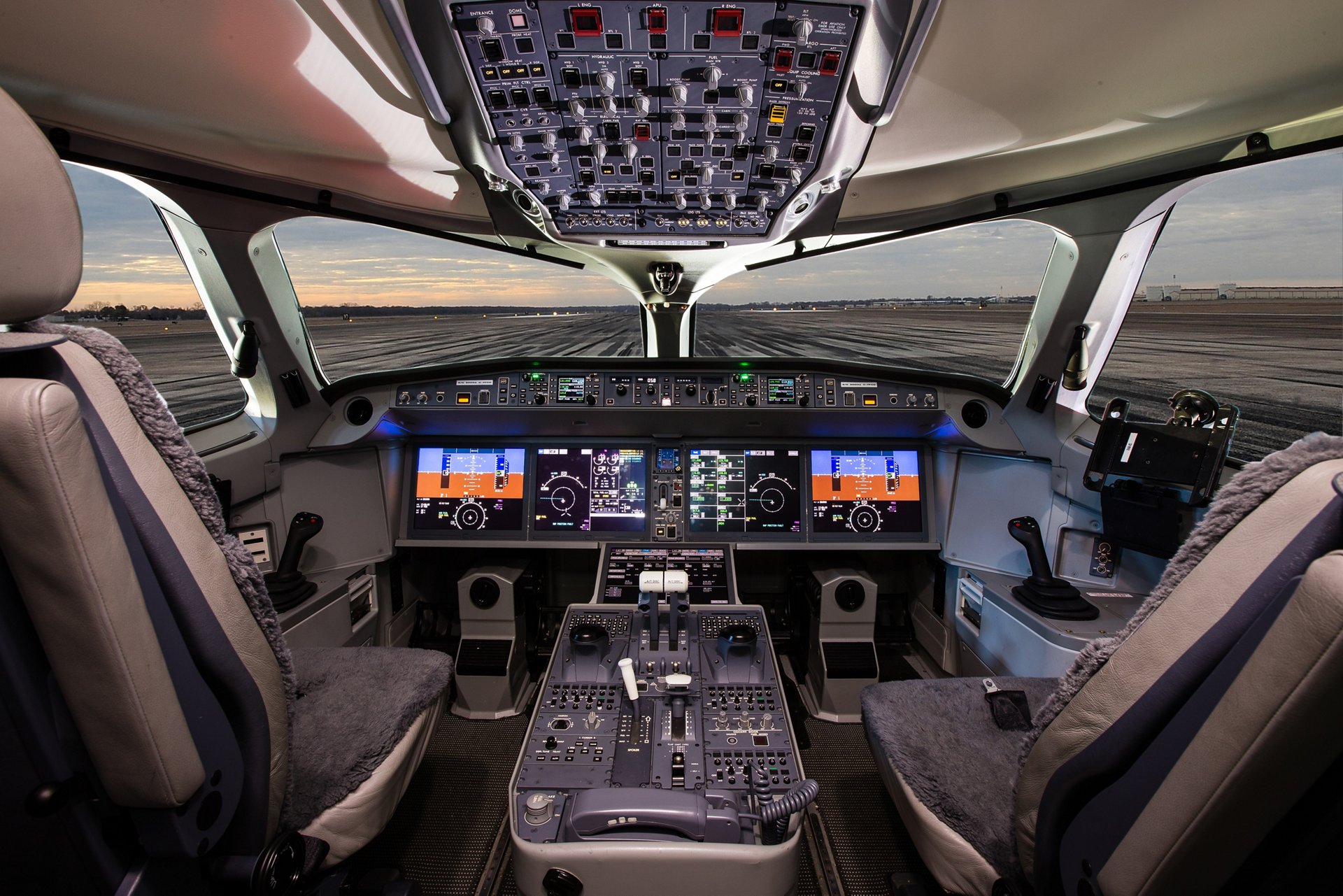 UPDATE regarding COVID-19 guidelines
---
We have adapted services to respond to the situation surrounding COVID-19. Together with Qualitair we can now offer Aircraft Cleaning and Disinfection services. We will do this with the utmost care and measures. While providing our service we will be paying close attention to the safety of those present and will be providing personal protection equipment such as disposable gloves and gowns for every service. We follow guidelines set by EASA and the Civil Aviation Authority of the Netherlands (ILT) to provide the safest and most efficient procedures.
We disinfect the key areas noted above. In order to reduce cross-contamination, we use different cleaning utensils in each area and avoid any detrimental impact to aircraft components This means we rub the surfaces with disinfectant for adequate contact time and remove it immediately.
We give extra focus to the places that are less visible for eyesight. This for example are the trays, underneath the seats, in the coffee pots, and in all the nooks and crannies that can be found on the aircraft. Non-porous (hard) surfaces are cleaned with disinfectant products with EPA-approved products that are expected to be effective against the virus that causes COVID-19 and ensure these products are compatible with aircraft surfaces and components. Porous (soft) surfaces will be cleaned with the right equipment in accordance with the manufacturer's instructions to ensure that the quality will not deteriorate.
Every spot within 2 meters that has been in contact with a person will be thoroughly extra cleaned in every direction. We dispose any items that cannot be cleaned (place cards) to prevent further spreading.
Our disinfection services have seen enquiries due to our high quality service, and our unique way of cleaning, which enables us to work at airports where there are strict environmental policies. We can provide at any location our disinfection services.
Currently we operate in 3 countries. For one call jobs we can send our trained team the provide our service. For more information please contact us
The aircrafts are the bridges of the diseases