Dry wash on location for fleet owners
---
Dry wash on location
---
Just send the location of the cars and THOMS wil let them shine as new
At THOMS Automotive we care about the interior & exterior of your car. Therefore, we are specialized in keeping your car clean on location.
The solution
---
For many companies in the middle sized and small businesses sector owning a fleet of cars, time, money, and personnel are a headache THOMS Automotive can alleviate.
We offer tailor-made packages to provide your cars with 'cosmetic maintenance' on location. This means that the interior and exterior will be cleaned and detailed without you having to leave the office! That saves personnel costs, fuel, wear, risk of damage, costs of the car wash, and logistical problems. At the end of the month, you will get a complete overview on your invoice. Who would not sign up for this?!
THOMS personnel are carefully selected, they are screened and trained by THOMS Training Academy for the Aviation, Automotive. Every sector has their own specific points of focus and approach which our people master. So, we are rightfully extremely proud of our THOMS Cosmetic Engineers!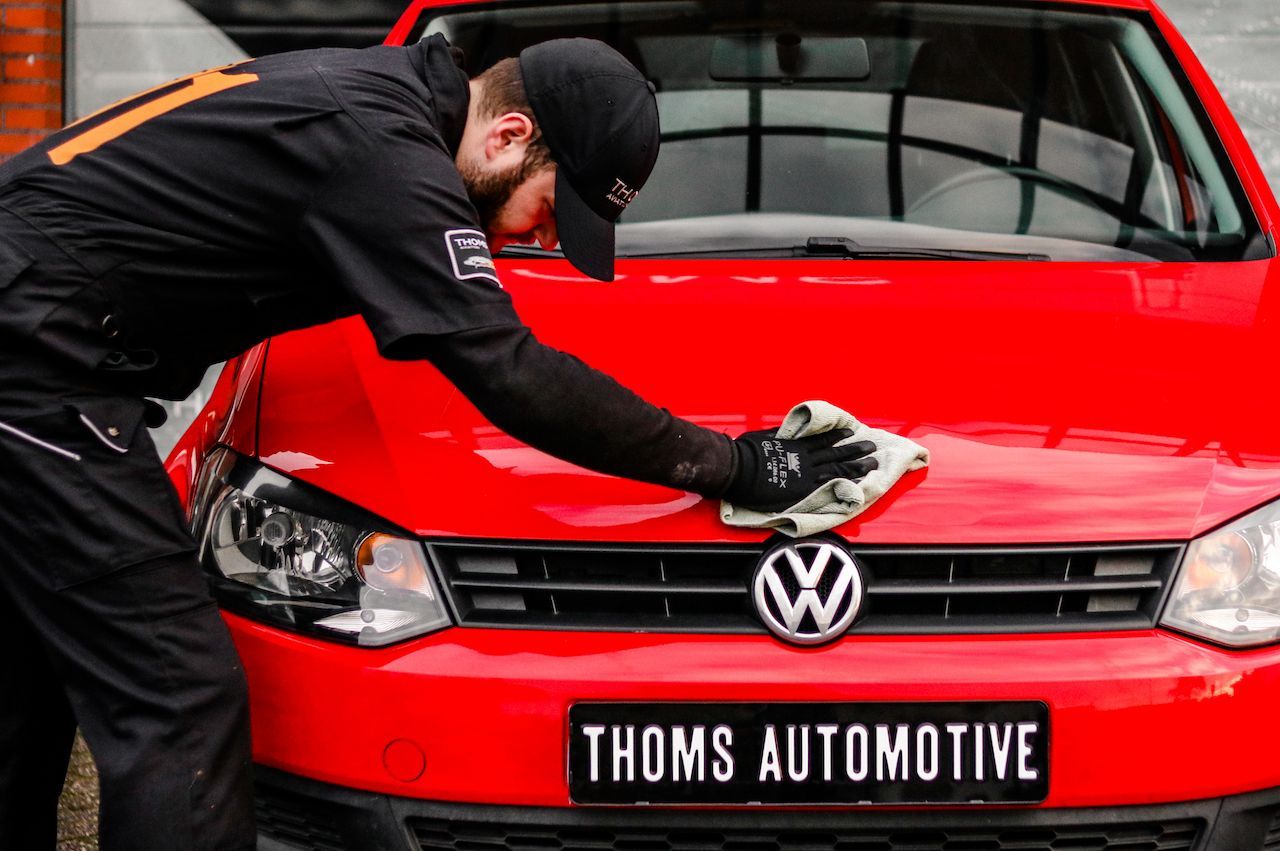 Full focused THOMS employee